Recently, I decided to pursue my passion in fashion design. Though I still want to be a Clinical Psychologist someday fashion design is something that I would love to do even if I don't get paid. I'm planning to take short courses on fashion design at FIT (Fashion Institute of Technology) in few months. Inshallah!, if God's willing next year I will launch my modest active wear line. In the mean time here are the top 10 Filipino designers that I truly admire. I've been reading their personal blogs, following them on Facebook and Instagram, watched their interviews on TV. They are the inspiration of every 'fashionista' and fashion designer wannabe like me. I ranked them according to popularity and years of experience.
Filipino fashion designers are known for their craftsmanship and the use of local materials such as pineapple, abaca, jute, jusi and other eco-friendly fabrics. These designers are also advocates of filipino culture which can be found in their designs. They also share their talent to minority groups in Philippines.
Puey Quinones
photo from lifestyle.inquirer.net
He became famous when he teach fashion design to inmates from New Bilibid Prison in Muntinlupa City. He was involved in "re-tagging" scandal but recently he moved to Los Angeles and made his mark in fashion industry in the United States. His life story can be a good subject for a movie.
Education: no formal training, worked as apprentice for designer Dennis Lustico and Lulu Tan Gan
Label: Puey Quinones
Famous Style: Hand-painted design, Transformers- multi-function clothes.
Celebrity Clients: Filipino celebrity
Claim to Fame: recent fashion show in L.A. and New York. His creations are now displayed in Philippine Embassy in New York.
Website: www.pueyquinones.com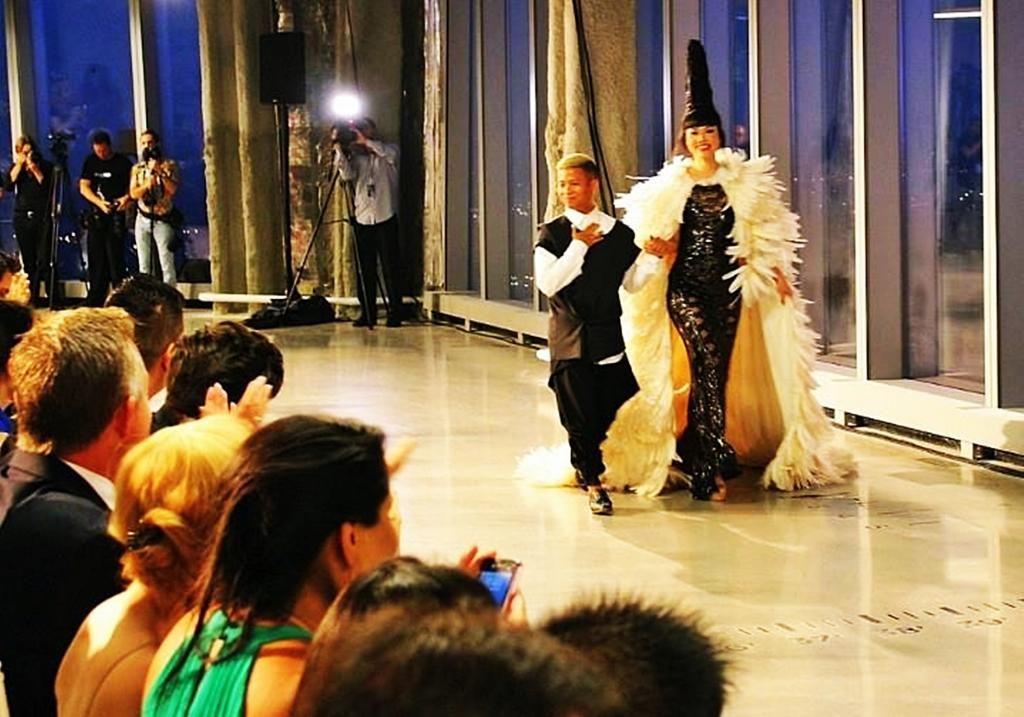 Puey Quinones and supermoder and producer Jessica Minh Anh
Worl Trade Center New York
photo from gmanetwork.com
Ezra Santos
photo from gulfnews.com

Education: Philippine Women's University
Famous Style: modern filipiniana, couture gown
Celebrity Clients: Paris Hilton, Colbie Collbiat, Shakira
Website: www.ezrafashiondesign.com
Paris Hilton wearing Ezra Santos
photo from moveslikejagger.blogspot.com
Mich Dulce
photo from lollabaissimplecreations.weebly.com/
Education: Ateneo de Manila, London College of Fashion, Central Saint Martin College or Arts and Design, University of the Philippines, Philippine International School of fashion, Fashion Institute of Technoloy, New York
Awards: 2002 finalist, Paris Young Designer's Competition
1st Runner-Up Mega Young Designer's Competition
2004 nominated Revolutionary Designer of the Year, MTV Style Awards
2007 Fashion Designer of the Year for Streetwear, Mega Fashion Awards
2010 International Young Creative Entrepreneur, London Fashion Week
Label:Store for all Seasons, Not Just A Label, michdulce.ticktail.com
Famous Style: milliner, corsetiere, actress,
Celebrity Clients: Lady Gaga, Paris Hilton, featured in American TV series Carrie Diaries, British music icon Adam Ant
Claim to Fame:actress in TV series John En Shirley, PBB Celebrity Edition, The Wedding
Website: michdulce.com
Lady Gaga wearing Kitty hat by Mich Dulce
photo from fashbits.files.wordpress.com
Francis Libiran
photo from google+
Education: Architechture, University of Sto. Tomas. Fashion Design, Fashion Institute of the Philippines
Awards: Meagan Young won 2013 Miss World wearing his gown.
Fashion Brand: Francis Libiran
Famous Style: evening gown
Claim to Fame:
America's Next Top Model
request to showcase his creations featuring Anne Curtis, Marc Nicdao, and Mike Carandang
Website: francislibiran.com
Tyra Banks
photo from allaboutnews,com
Oliver Tolentino
photo from palmspringlife.com
Education: Fashion Design School in Manila ( The school's name was not mention in his website )
Awards: El Paseo Designer of the Week 2011, 2010 Sustainable Eco Fashion Award Winner.
Fashion Brand: Oliver Tolentino Couture
Famous Style: Eco-friendly designer gown
Celebrity Clients: Emily Rossum, Ceelo Green, Amber Riley, Fergie, Sophia Bush, Maria Menouno
Claim to Fame: Oscars' Designer Challenge
Website: http://www.olivertolentino.com/
Fergie of Black Eyed Peas
photo from tomandlorenzo.com
Monique Lhuiller
photo from flyandmighty.com
Education: St. Theresa's College, Chateau Mont Choisi in Switzerland, Fashion Institute of Design and Merchandising in L.A.
Awards: Fashion Council Fashion Designers of America, Presidential Medal of Merit - Philippines
Label. Monique Lhuiller
Famous Style: couture bridal gown in L.A and New York City, ready-to-wear designer clothes, evening gown, table wear, linens, perfume
Celebrity Clients: Britney Spears, Hillary Swank, Jennifer Lopez, Gwyneth Paltrow, Kristen Stewart, Taylor Swift, Katty Perry
Claim to Fame:Reese Witherspoon wedding gown
Website: www.moniquelhuillier.com
Reese Witherspoon
photo from preownedweddingdresses.com
Michael Cinco
photo from thefilipinoweb.com
Education: University of the Philippines Diliman - Fine Arts, Central Saint Martin College or Arts and Design in London
Fashion Brand: Michael Cinco Haute Couture
Famous Style: Impalpable Dream Collection
Celebrity Clients: Tyra Banks, Naomi Campbell,Sofia Vergara, Paris Hilton, Lady Gaga, Fergie
Claim to Fame:
Website: http://www.michaelcinco.com/
America's Next Top Model contestant
photo from runway2reality.com
Education: De LaSalle - College of St. Benilde
Awards: several local and international awards including
2010- Asian Top Designer of the Year
2008 People of the Year
Label : House of Laurel, Rags2Riches, collaboration with different local brands
Famous Style: Made to order couture and designer ready-to-wear
Celebrity Clients: All Filipino celebrities, Tyra Banks
Claim to Fame: guest "Philippines's Next Top Model", judge, "Project Runway Philippines"
Website: www.rajolaurel.com
Tyra Banks
photo from pep.ph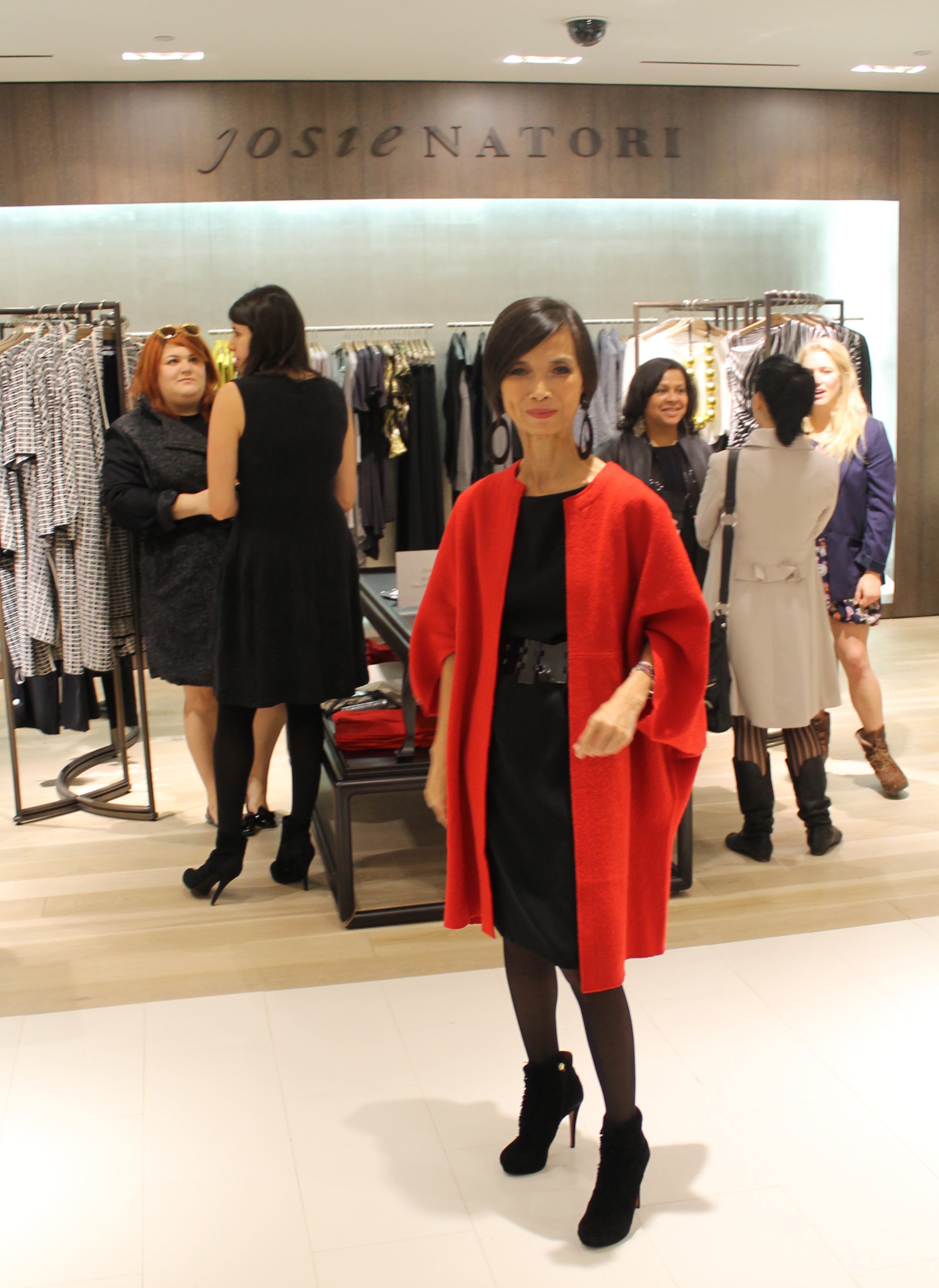 Education: Manhattanville College
Awards: Order of Lakandula, Philippines
Peopling of America Award from Statue of Liberty - Ellis Island Foundation
BPInoy Award, Galeon Award - Philippines
Labels: Josie Natori, Natori,
Famous Style: high-end lingerie, sleepwear,underwear, women's clothing, perfume and home furnishings
Celebrity Clients: Oprah Winrey
Claim to Fame: She was former vice president of a financial firm in Wall Street. Made deals with Bloomingdales, Avon, SaksFithAvenue and Target
Website: www.natori.com
Education: University of the Philippines
Awards: National Artist (Pending)
Famous Style: Maria Clara using raw materials from Philippines like jusi, pina and lepanto
Books: Kasalan and Philippine Costume
Celebrity Clients: First Ladies of the Philippines, Nancy Reagan, Pat Nixon, Betty Ford, Queen of Thailand, Bulgaria, Princes of Japan
Cl

aim to Fame: Pending National Artist Award
1969 Miss Universe Gloria Diaz with Pitoy Moreno
photo from fountainofbeauty.ning.com
Before we think of buying imported brand name clothes, bags, and shoes we should think about Filipino designers first. There's a lot of struggling new artist in Philippines that needed our support.
Do you agree with my top 10 list?
Do you have a favorite designer that I did not mention in the list?
Write your comments below and don't forget to share the article with your friends!!!
Like us on Facebook, Instagram, Google+