photo from theliberaloc.com
First Monday of September we celebrate Labor day in United States and in Canada in commemoration of the labor movement and its impact in social and economic achievement of workers. We often celebrate Labor day with parade and barbecue. Unfortunately, a huge part of labor force are victims of human trafficking. They are often undocumented farmers, child laborers, sweat shop workers and sex workers all over the world.
What is Human Trafficking?
Human trafficking is global slavery and it is against human rights. It's a US$ 32 billion industry with 4 million men women and children are sold each each to slavery.
photo from fsi.standfor.edu
photo from woodburycommunitychurch.com
photo from spreadthewordhumantrafficking.wordpress.com
Who are the victims of illegal trafficking?
photo from piktochart.com
People from third world countries like India, Bangladesh, China, Malaysia, Philippines, and other parts of South East Asia are the usual victims of human trafficking.
photo from worsethanyouthink.org
They were promised to give a good job abroad but then their passports are kept from them, forced to work long hours without health and other basic needs.
photo from shuttershock.com
How can we prevent illegal trafficking?
When we buy counterfeit products like fake designer bags, illegal drugs most probably these illegal business are the benefactor of human trafficking
photo from unodc.org
Do something!!! Look for the signs of human trafficking in your neighborhood.
photo from coca-colacompany.com

Teens can also be victims of human trafficking. Parents and guardians should be mindful of online activities of their kids.
Photo from myfloridalegal.com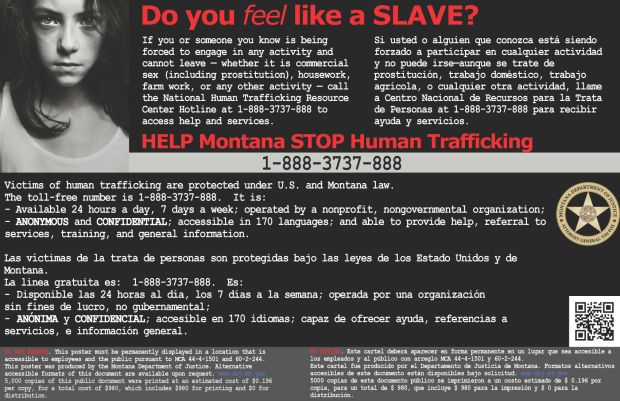 Photo from newstalkkgvo.com
photo from wwwapps.dotd.la.gov
photofrom rosecallahan.blogspot.com
Call 311 to report human trafficking violation.
photo from gabriellausa.org

Even professional teachers are victims of human trafficking.
If you have any information call the hot line.
-Farah M.